Ubuntu 16.10 (Yakkety Yak) released and these are the new features!
Canonical has released its latest version of Ubuntu, 16.10 – Yakkety Yak. The release will be supported for just nine months until July 2017. For those waiting for the new Unity 8 desktop, Ubuntu 16.10 includes the new desktop environment as a technical preview, which can be selected from the login screen.
See What's New in Ubuntu 16.10
If you upgrade to Ubuntu 16.10 from Ubuntu 16.04 LTS or earlier you may want to familiarize yourself with all the new features and improvements on offer.
Along with a speedier Software app, there are new versions of core desktop apps, including LibreOffice 5.2, Firefox 49, and Thunderbird 44.
For a better look at what's new in Ubuntu 16.10 take a look at our release post:
Ubuntu 16.10 Yakkety Yak in summary
Unity desktop bug fixes
14 new wallpapers
New features in file manager
Updated apps, inc. LibreOffice 5.2
See changelogs for PPAs
HiDPI improvements
Unity 8 Preview Session
1. Nautilus 3.20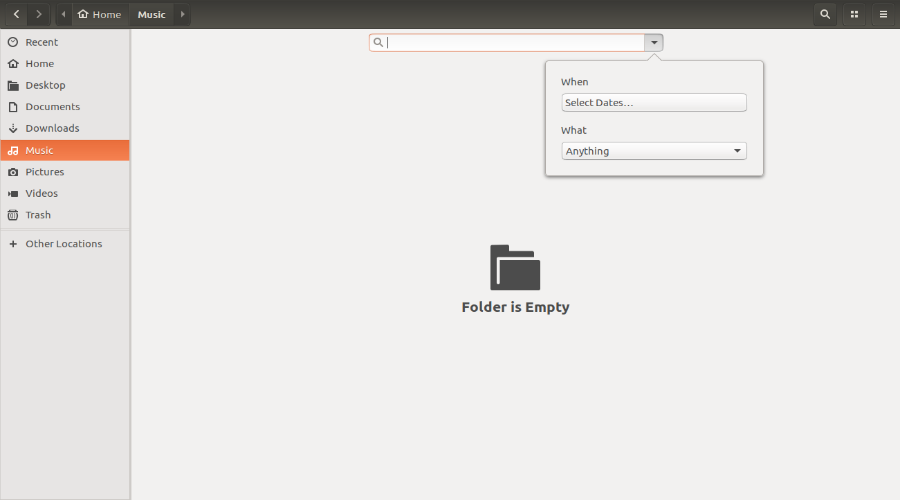 The inbuilt file browser in Ubuntu Linux distribution has been updated to version 3.20 in Yakkety Yak. Various bug fixes have been made, for instance, Nautilus was crashing when jp2 images were used as thumbnails in a directory.
The changes to the user interface include a new file shortcuts window which can be found in the files drop down menu. The search has been redesigned with a popover interface where you can find drop-down menu choosing the date and file type as the advanced search options.
2. Extra job for Systemd
The primary task of the Systemd in Linux distros is process management. With the release of Yakkety Yak, an extra job has been given to Systemd. It also does the work of starting the graphical desktop sessions in the latest Ubuntu release. This marks a retirement for the Upstart which is used to handle this task. However, Upstart will still be the driving force behind Unity, hud, and indicators. They are in the process of being converted.
3. Changes to GPG
The GnuPG (GPG) is a software for encryption and managing cryptographic keys. Ubuntu now uses the gnupg2 for the gpg binary. The GPG, developed by the GNU Project, is an implementation of the OpenPGP standard.
4. GNOME 3.20
The GNOME Core Applications in the Ubuntu 16.10 have been updated to version 3.20. Many applications come with version 3.22 and rest of them will be updated soon as the latest release of the GNOME applications collection 3.22.1 has arrived a couple of days ago.
5. Unity 8 Developer Preview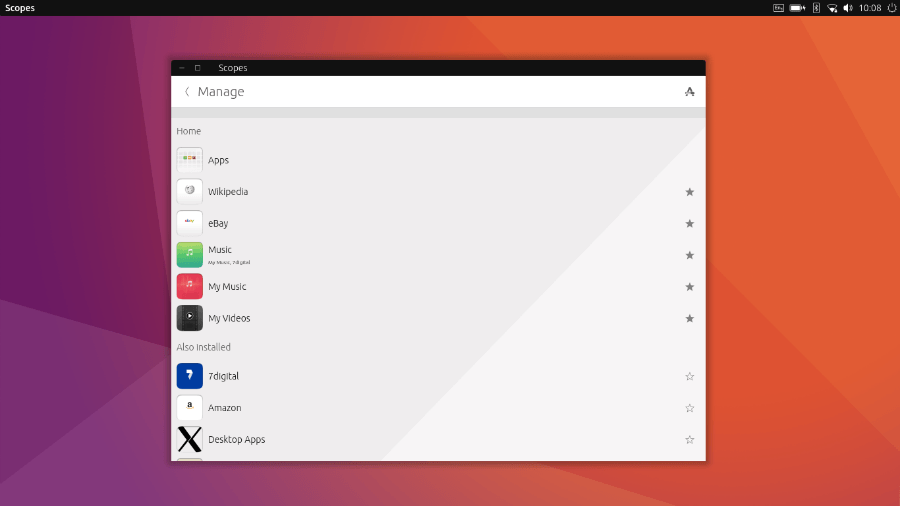 The Ubuntu 16.10 comes with a limited option developer preview of the Unity 8 graphical shell. On the login screen, you can choose between the Unity 8 or the normal one. The Unity 8 comes system settings, command line, web browser, and some applications.
The new graphical shell is in development since the last three years and resembles fundamentals with the Unity Touch present on smartphones and tablets. But the interface is different.
It borrows the Launcher and Scopes from the Ubuntu touch. The developer preview offers and insight to how the Scopes work in the Unity 8 with a revamped command line. There are Snappy Apps which make the update process easier for the developers. Unity 8 also enhances the experience by saying goodbye to the laggy desktop effects which have haunted the Ubuntu users.
Linux Kernel 4.8
Ubuntu has the Linux kernel 4.8 chugging away under its hood.
The Linux kernel 4.8 features numerable improvements to system stability, performance, power efficiency, and file system handling, including:
Support for overclocking AMD graphic cards
Initial NVIDIA Pascal support in Nouveau driver
Raspberry Pi 3 SoC support
ACPI Low-Power Idle support
Support for the Microsoft Surface 3 touch screen
Wider range of audio device, USB and webcam drivers
Things To Do After Installing Ubuntu 16.10
1. Check For Updates
Once you're up to speed on the latest changes your next step is to check for updates to Ubuntu 16.10.
I know it sounds like an odd thing to do after an install but it's important that you do do it.
Security, stability and bug fixes may have been issued between the date the installation image you've used to install Ubuntu was created and the date you actually installed it.
Don't know how to check for updates on Ubuntu? It's easy:
Launch the 'Software Updater' tool from the Unity Dash
Click the button to check for updates
Install any/all listed
2. Install Graphics Drivers
Ubuntu supports most modern graphics hardware out of the box, and gives you the choice of running free, open-source drivers or proprietary, closed-source ones.
To get the best performance from Ubuntu you should use the latest proprietary graphics drivers that Ubuntu has available for your hardware.
In doing so you will get a smoother Unity desktop experience, be able to squeeze higher frame rates out of your favourite Steam games, and watch and play HD video content.
3. How to install graphics drivers on Ubuntu 16.10:
Open up the 'Software & Updates' tool from the Unity Dash
Click the 'Additional Drivers' tab
Follow any on-screen prompts to check for, install and apply any changes
You may be prompted to restart before the new drivers can be used.
4. Install Media Codecs
Ubuntu can play all your music and video files. You just have to tell it to do so, first.
Tick the 'Enable Restricted Formats' box during installation to have all the common media codecs installed alongside the rest of the OS.
If you forget to do that, no worries: you can install multimedia codecs on Ubuntu through the Ubuntu Software app.
Install Ubuntu Restricted Extras
5. Enable 'Minimise on Click'
If you want to clicking on an application's icon in the task list to open and minimise an app (how things work on Windows), Ubuntu can feel a little alien.
Unity will only open or focus an open app when you click an app icon — a behaviour which can be off-putting to new users.
Run the following command in a new Terminal window (Ctrl + Alt + T) to enable click to minimize on Ubuntu:
gsettings

set

org

.

compiz

.

unityshell

:

/

org

/

compiz

/

profiles

/

unity

/

plugins

/

unityshell

/

launcher

-

minimize

-

window

true
Don't like the command line? You can also adjust this setting in Unity Tweak Tool > Unity > Launcher).
6. Move The Unity Launcher
The Unity launcher is locked to the left-hand side of your screen by default. If you would prefer to move the Unity launcher to the bottom of the screen you can.
Keep in mind that the Unity desktop and its features were designed with the left-hand side of the screen in mind, so some features may look wonky.
Simple open a new Terminal window (Ctrl + Alt + T) and enter the following command.
gsettings

set

com

.

canonical

.

Unity

.

Launcher

launcher

-

position

Bottom
Don't like the command line? You can also adjust this setting in Unity Tweak Tool > Unity > Launcher > Position).
7. Install a New Desktop Theme
Ubuntu is pleasant enough to look at, but it pales when compared to other modern desktop operating systems and Linux distributions.
The good news is that it is easy to change themes on Ubuntu (and almost all other Linux distribution).
Check out the 'Appearance' section in Ubuntu System Settings for some basic options, including:
Pick a new desktop wallpaper
Switch to a light or high-contrast theme
Adjust the size of icons on the Unity launcher
For a greater set of customisation options you can install a free app called Unity Tweak Tool:
Install Unity Tweak Tool from the Ubuntu Software app
With Unity Tweak Tool you can change font on Ubuntu, change icon theme, move the Unity Launcher to the bottom of the screen, enable hot-corners, workspaces, and so much more.
You can give Ubuntu a brand new look if you install a new GTK and icon theme. Some of the very best themes created by the community are available in the Software app of Ubuntu 16.10, including the Arc GTK theme and Numix
You will find an Arc theme download in the theme designer's personal repository:
Download Arc Theme for Ubuntu 16.04 LTS
Download Ubuntu 16.10 Right Now
You can download Ubuntu 16.10 .iso for 32-bit and 64-bit hardware using the links below.
Remember: you don't have to do a fresh install to get the latest version. You can upgrade Ubuntu 16.04 to Ubuntu 16.10 using the Update Manager app.
Download Ubuntu 16.10 Desktop (64-bit) .iso
Download Ubuntu 16.10 Desktop (32-bit) .iso
You can also download Ubuntu 16.10 using torrents.
You'll probably find that the torrent versions download much faster if the main release servers are under strain (which on release day they usually are). Keep in mind that torrents also help speed up other people's downloads, so if you're on a data cap or restricted connection, be aware!
Download Ubuntu 16.10 Desktop (64-bit) .torrent
Download Ubuntu 16.10 Desktop (32-bit) .torrent
654 Total Views
1 Views Today